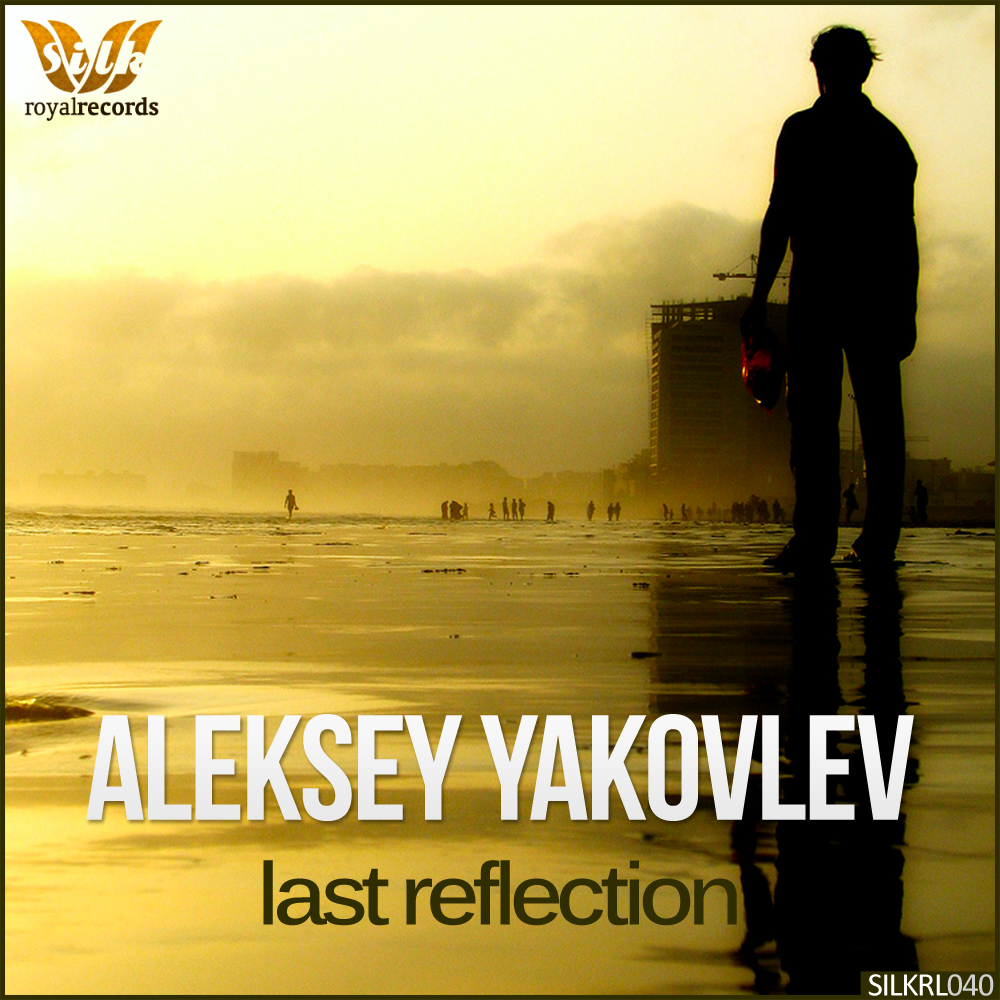 Silk Royal's milestone 40th release features Russian phenom Aleksey Yakovlev, who has made huge strides in the global progressive scene, since winning Silk's "Move On" Remix Contest in 2011. More specifically, he has gone on to release various acclaimed EP's and remixes, as well as receive radio support by a litany of premiere international DJ's. Yakovlev's two-track EP here includes "Last Reflection," which has already received radio support on Above & Beyond's "Trance Around The World."
The title cut of the EP ("Last Reflection") jets out of the gate with a powerful rhythm and driving bassline; it's clear quite early that this one will develop into a pull-no-punches, peak-hour stormer. By the quarter turn, various "dancing" arpeggio lines have been fully filtered into the mix and layered upon one another, creating a hypnotic, "vintage" progressive trance soundscape. Just as the energy has fully crescendoed, the lead melodies begin to filter out and make way for a deeply moving break. At that incisive moment, we are met by a delicate and evocative new lead chord progression and background arp, followed soon thereafter by a soaring progressive trance female vocal. The combination of the celestial instrumental soundscape and "epic" vocal seems to pay homage to early anthems in the genre by Oceanlab and Coast 2 Coast, to name just a few of Aleksey's possible inspirations.
The second tune in the EP, "Reverse Side," is a bit more rhythmically subdued. Yet, Aleksey's roaring bass and signature trance-influenced arps still manage to establish a "spirited" tone early. In the build, we are also met by some gorgeous vox samples and additional lead synth layers. Once again, all of these elements pull back, making way for an emotive breakdown. Keeping the mid-range meaty and "fresh" seems to be one of Aleksey's great gifts, and he has written another memorable chord progression in the main break here. After a 16-bar drop, this lead riff reappears and coalesces with all of the other melodies, to euphoric effect.