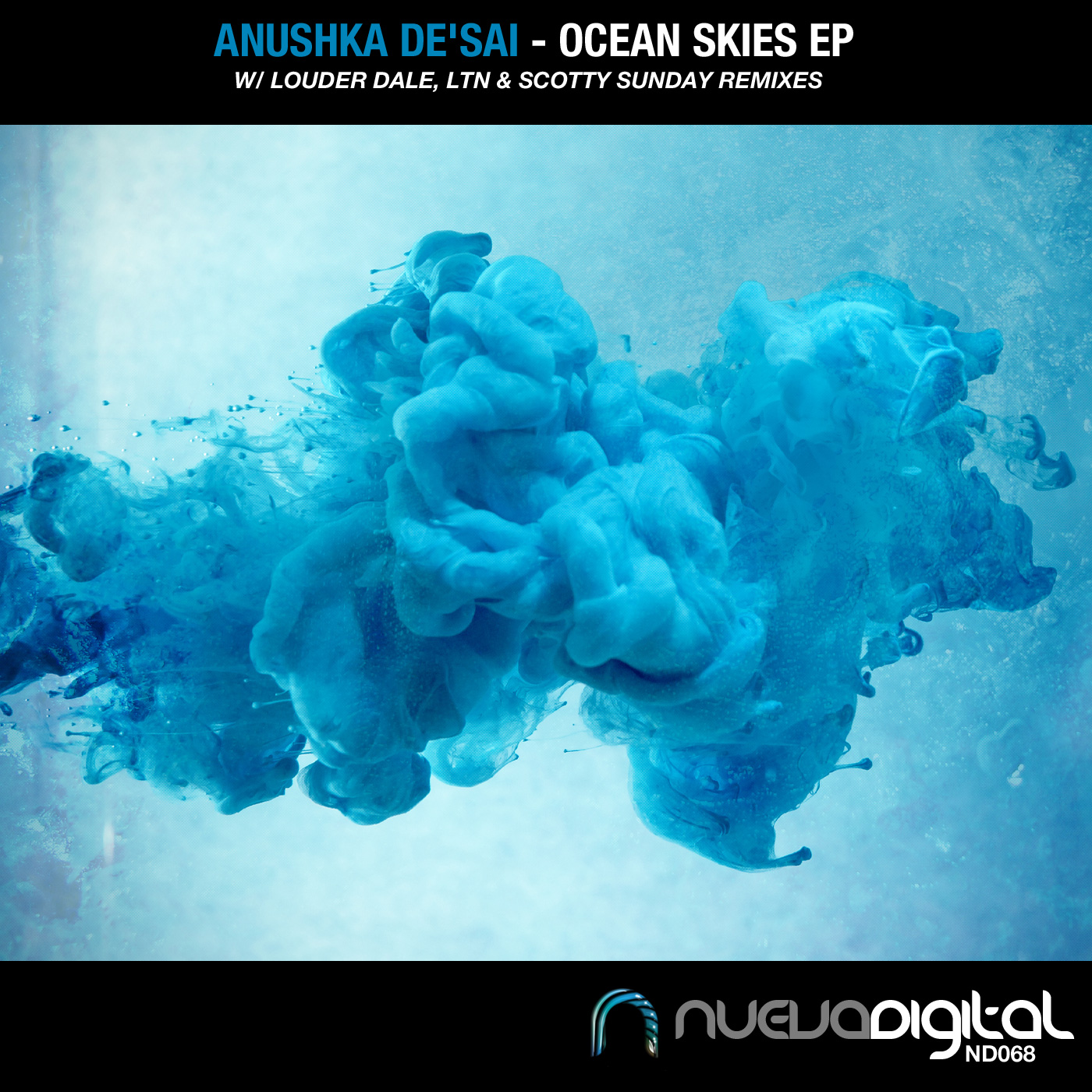 Originally featured on "From The Record Bag: London" mixed and compiled by Ad Brown we feature "Ocean Skies" and a new B-side work, "Far & Close", from Anushka De'sai alongside great reworks from LTN, Louder Dale and Scotty Sunday!
'Ocean Skies' once again displays Anushka's great attention to detail and prowess of creating a mesmerizing floaty atmosphere, not to mention the sound of plucked guitar strings! On remix duties is the wonderful Louder Dale as he makes his debut on Nueva upping the ante on his take. Also incorporating the main melody in an electric guitar riff making for a great contrast to the original. Making his second appearance on Nueva is Australian native Scotty Sunday and boy does he do wonders with 'Ocean Skies', reworking the main melody and adding a gorgeous pad of melody and strings..truly a pleasure for the ears.
The B-side 'Far & Close' features more swirling pads and an unforgettable melody along with a rolling bass line. If you close your eyes..salty breezes and the sound the beach won't be far away. Another milestone debut for Nueva is the artist LTN as he brings his classic "Sunrise Mix' moniker to the label and coaxes out one of the best pieces of work we've heard all year, we think you'll agree!