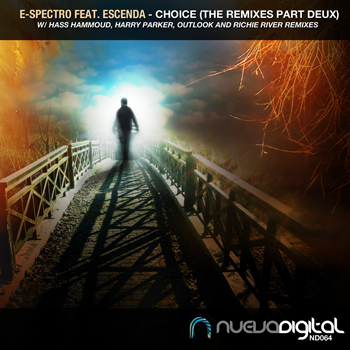 This amazing track from E-Spectro, alongside vocals from Escenda, originally released a while back with great remixes from Stan Kolev, Jay Fm and Remix Contest Winners Syncroft & Unstatic. Now we're proud to release a second package of 4 more remixes from the Contest that we thought just had to see the light of day.
Richie River takes this melodic masterpiece and goes down the tech-house route, infusing a great funktastic groove!
Next up is Harry Parker and his gorgeous melancholic break down but at the same time just keeps that driving progressive feel alongside the intertwined vocals of Escenda.
Hass Hammoud turns in a great remix with dulcet tones and low rolling baseline. Perfectly done! Two or more listens are required to truly enjoy this remix.
And finally this is an artist you probably already have on your radar as Outlook takes us all on a deep journey, so deep it's almost illegal. We don't even know what that means, but this kid has swagger and it sure shows with this remix effort!