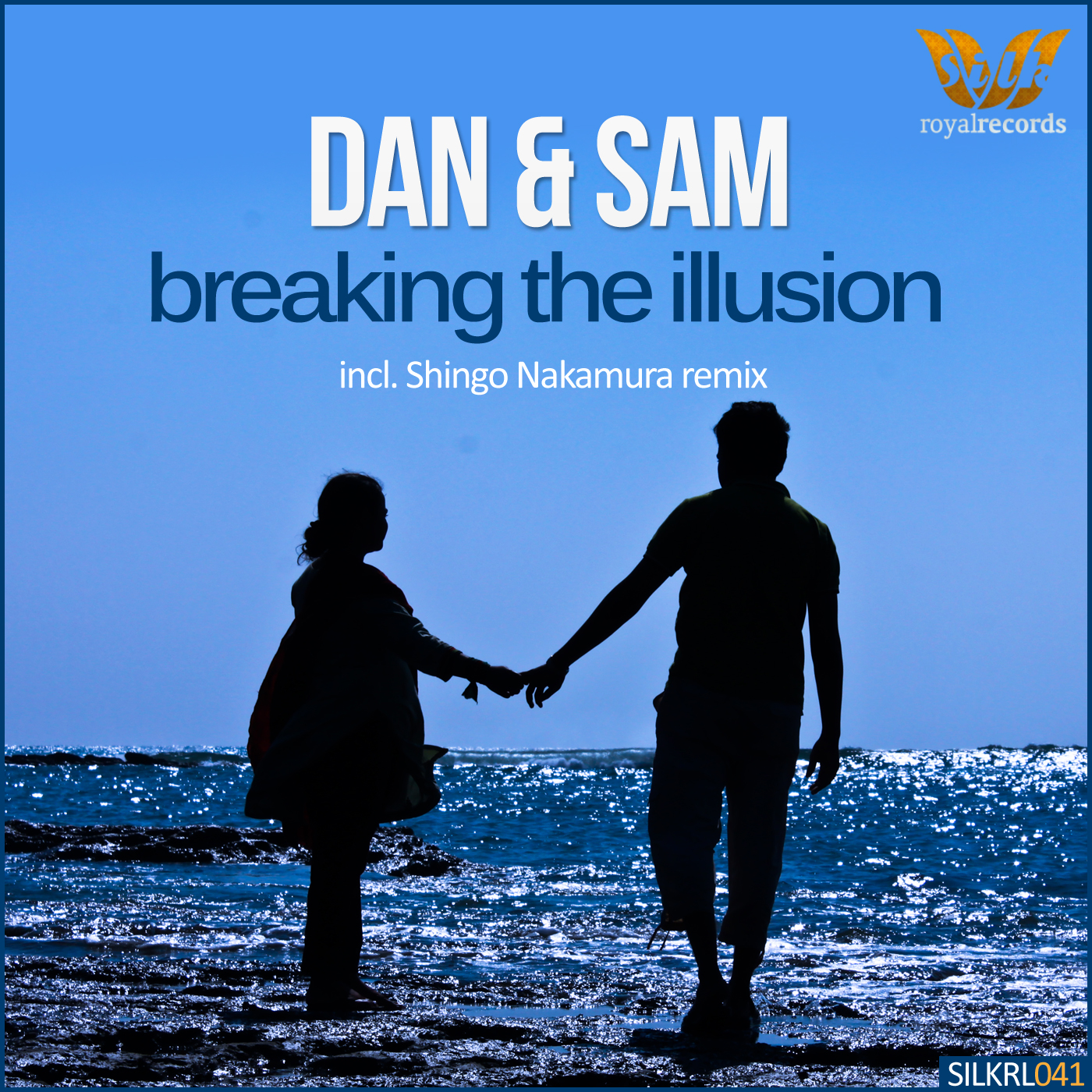 Silk Royal welcomes Dan & Sam to the imprint for their debut release, "Breaking The Illusion." This incredibly gifted duo consists of Dan Sieg and Sam Wilkinson, who hail from the States and Australia, respectively. On this particular release, Japanese label veteran Shingo Nakamura contributes the sole remix, which is truly as emotive and timeless as the original.
Dan & Sam's Original Mix is a melancholic, yet uplifting progressive trance anthem, which effectively channels the emotional energy required to 'break the illusion' of a previously blissful relationship. It begins with a chunky rhythm and "teaser" guitar pluck, which hints at the incisive theme that is featured in the main break. A powerful low-end energy emerges after the 32-bar intro, soon followed by higher-octave chord layers and subtle piano-based melodic themes. At the quarter turn, an awe-inspiring progression arrives: numerous layers create a deeply moving and haunting theme, upon which the remainder of the song builds. In the subsequent breakdowns, various variations on these themes are introduced, all of which wax and wane in intensity and emotional resonance. The end result is a truly breath-taking slice of progressive — one that has quickly become one of our favorite offerings in Silk Royal's label history.
International EDM sensation Shingo Nakamura, whose name has become synonymous with emotional progressive, continues his legacy, with an equally poignant peak-hour take. Shingo maintains the original's striking dichotomy of somber and euphoric melodic tones, coupled with dancefloor-friendly percussion and low-end drive. In fact, his remix is one of his most trance-influenced productions to date, as the build of the tune centers on a roaring, layered bassline and furious rhythm. In the main break, the stunning lead motif from the original mix is given the Nakamura piano treatment. It's a heart-wrenching moment that is truly one of the most memorable in Nakamura's storied career. The drop to follow is equally magical: A Norin & Rad-inspired bassline groove, with a magical piano theme soaring above.
Silk Music on Facebook: http://facebook.com/SilkMusic 
Silk Music on YouTube: http://youtube.com/SilkMusicChannel
Released by: Silk Royal Records 
Release/catalogue number: SILKRL041 
Release date: Oct 30, 2012