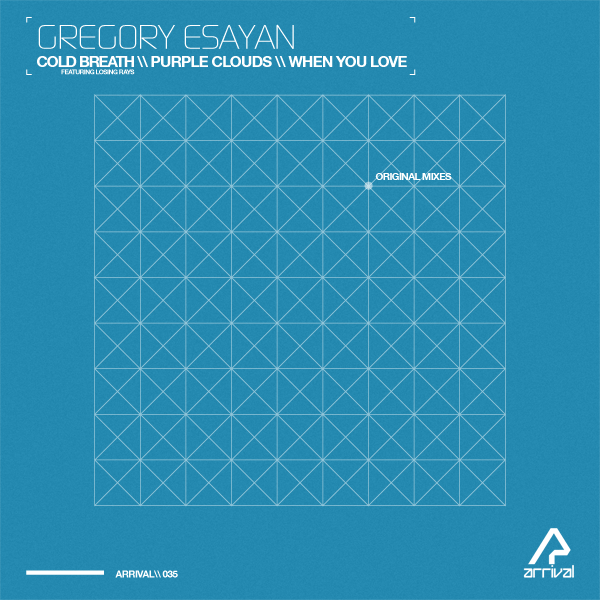 Beatport release date: September 6th, 2012 
Samples & Purchase:
iTunes release date: September 20th, 2012 
Samples & Purchase:
Russian artist Gregory Esayan's first release on Arrival, "Cold Breath", consists of three fresh progressive tracks, one of which is a collaboration with Ukrainian artist Losing Rays. "Cold Breath," which was introduced on the Silk Royal Showcase 02 compilation, features an array of background arpeggios that soon are accompanied by unique female vocal cuts. The break includes calm and soothing pad layers and intriguing bell melodies, and afterwards the deep bassline and groovy percussion elements re-enter the mix, as well as lovely new synth lines.
"Purple Clouds" quickly establishes a lush groove, including captivating vocal stems and frisky synth stabs in the background. As the track progresses, more new melodic elements are added to provide even more variation. In the break, the hypnotizing vocal is dominant and the phrase "Purple Clouds" is repeated numerous times.
Already supported on radio by progressive and trance phenom Boom Jinx, the last song on this EP is "When You Love," which also was included in the SRS 02 compilation. A lush atmosphere is introduced early, including an enjoyable arpeggio lead in the background. Again, Gregory has added a female vocal stem that spices up the soundscape. The break consists of a unique piano melody, as well as numerous synth lines that go extremely well with the female vocal stems