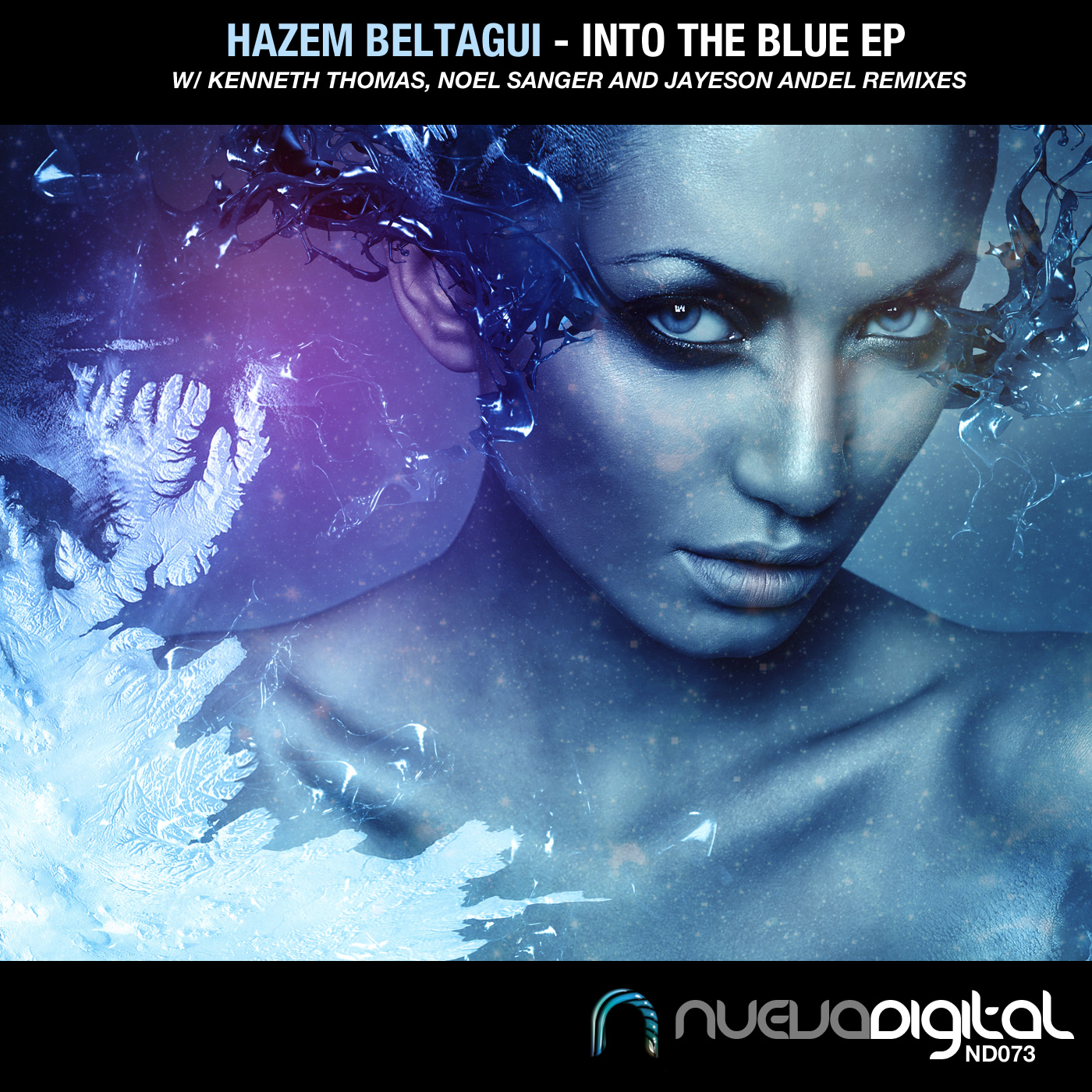 We here at Nueva like to find the diamond's among the rough and Hazem is one such artist that fits the bill. Kicking off a very busy 2013 for us in style, this 'Into The Blue' EP puts together some our favourite industry power houses with Detroit based Kenneth Thomas, Miami resident Noel Sanger and our home town hero Jayeson Andel.
The EP title track 'Into the Blue' has already been featured on ATB's massive compilation series 'Sunset Beach DJ Session 2′ released in May of last year on the mighty Kontor records. Needless to say this slick track straddles between Progressive and Trance perfectly with a haunting melody that delivers those goosebumps we look for in a track. Up on remix duties is Kenneth Thomas as he makes his return to Nueva after the successful 'Staircase Monster' release and he strips down the original and gives it his classic minimal trance/prog touch with some techy elements while paying homage to the main melody Hazem has created. Next up is Nueva's label assistant Jayeson Andel based right out of our home town of Edmonton, Canada and fresh off of his chart topping and heavy radio supported single 'Bokeh' we were confident that Jayeson could spin some magic. Close your eyes and turn up the volume as Mr. Andel has expanded upon the original, creating his own piano laden melody's to accompany the original theme and making it a new experience!
The B-Side 'Awake & Dreaming (Far In Love)' from Hazem is no slouch and another candidate for top ten of the year for us. Hazem knows how to create an atmosphere that few can convey with their productions these days. Another Progressive/Trancy masterpiece is the appropriate way to categorize this track with great attention to detail in his melodies, swirling pads and use of his telltale baselines. The only remixer to do justice to the original is our good friend and industry legend of sorts Noel Sanger who currently hangs out in the sun drenched state of Florida. Noel is redefining his sound as of late while still infusing his old school prog trance from days of yonder that we've come to love. He gives his take a more main room big sound with a darker bass line and creates a euphoric break down to remember!