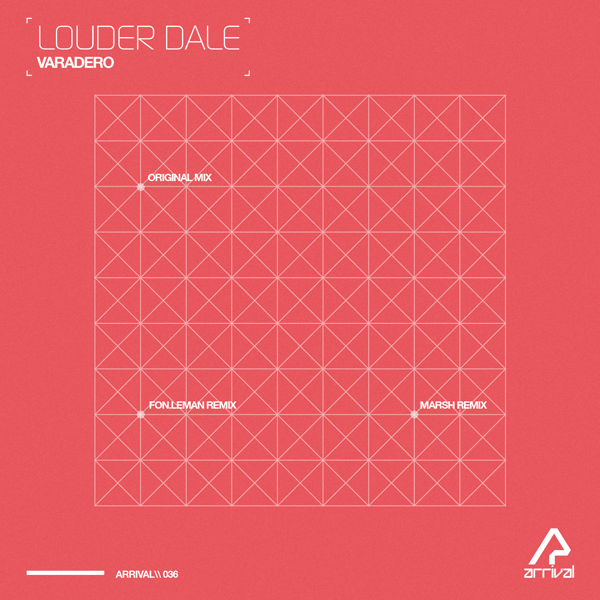 "ARR036 :: Louder Dale – Varadero (incl. Fon.Leman, Marsh remixes)
Beatport release date: September 20th, 2012 
Samples & Purchase: http://bit.ly/Arrival036
iTunes release date: October 4th, 2012 
Samples & Purchase:
Already known for last year's standout Arrival EP "Halo", Russian artist Louder Dale returns with the brilliant sophomore effort "Varadero", which is accompanied by 2 remixes. The original mix quickly establishes a firm beat with a deep bassline and a frisky arpeggio melody on top. Soon, a guitar-tinged melody emerges, which leads us up to the break; here, an array of variations and new synths appear with the guitar theme, while a tiny piano melody delicately enhances the backing soundscape.
Russian artist Fon.Leman, who recently witnessed a breakthrough with radio support by both Above & Beyond and Jaytech, contributes to Arrival for the first time with his remix. It starts out with a few tiny, interesting guitar riffs, and as the beat develops, a collection of groovy melodies is added in the background. In the break, a piano line is introduced, punctuated beautifully by female vocal stabs.
Marsh from the UK gives us the second remix of "Varadero". The track starts off with an intriguing pad line, and soon the bassline is added, as well as a female vocal stem. The main arpeggio lead is introduced shortly thereafter, as well as a tiny piano melody and various other background synths. The break includes lush pad lines and a mesmerizing prominent synth that returns to the mix in the latter third of the track."