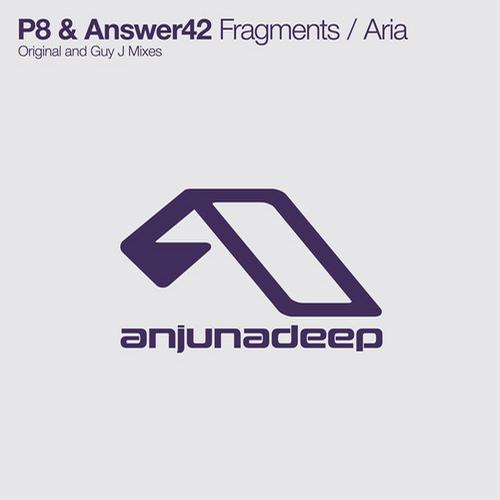 Having established themselves as key members of the Anjunadeep family, Italian and Dutch trio Answer42 team up with label debutant P8 for a deliciously mesmeric groover that juggles influences from the deep and progressive ends of the spectrum.
Bringing a hypnotic edge to James Grant's "Anjunadeep 04″ CD, "Fragments" is built on an insistent pumping groove which dissolves beautifully, only to suddenly re-emerge with a sizzling synth lead.
Legendary progressive/melodic techno producer Guy J then provides his own electrifying rework by seamlessly combining the rhythmic surges of the original with a new and simmering atmosphere – resulting in a pulsing percussion-fuelled soundscape. The package is rounded off with the chilled funk of "Aria".