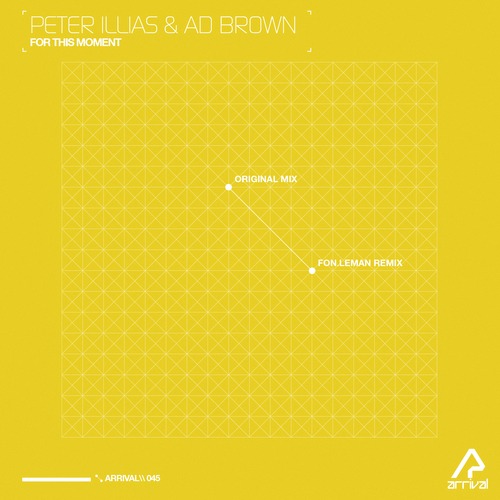 Release date 24/4/13
1. Original Mix 
2. Fon. Leman Mix
Silk veterans Peter Illias (Slovakia) and Ad Brown (UK) have teamed up for Arrival's latest release, "For This Moment". Peter Illias most recently appeared on Arrival with his remix of Ninesh Babu feat. LaMeduza's "Carry On," which was featured on our "Progressive Essentials 01″ compilation.
Ad Brown is the internationally acclaimed co-host of our "Silk Royal Showcase" radio show and also continues to make regular appearances on our various divisions, most recently with "Apsara," a collaboration with Anushka De'sai.
On remix duties for "For This Moment," we are thrilled to welcome back Fon.Leman.