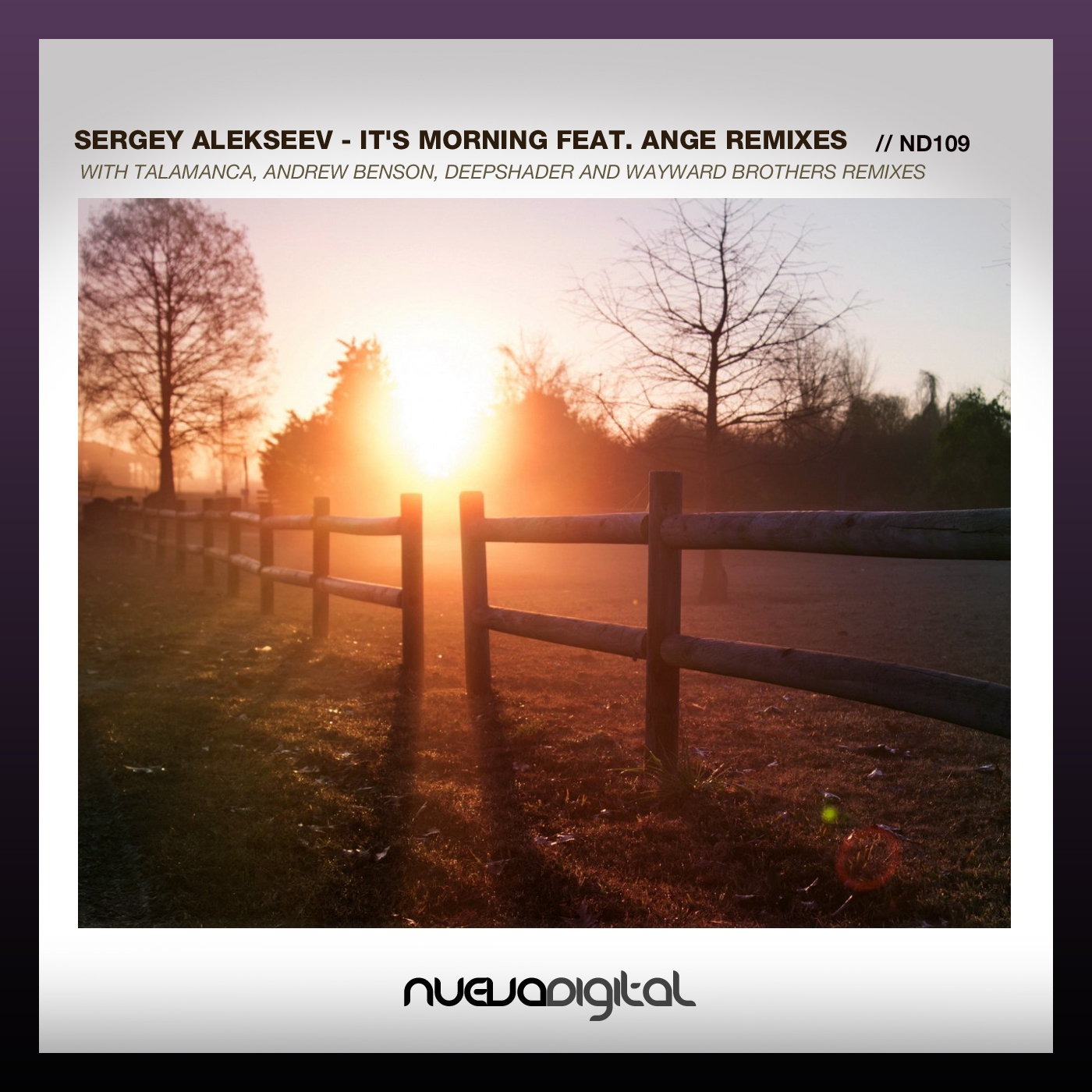 ND109. Nueva veteran Sergey Alekseev. 5 track remix EP. What else needs to be said? 
For your progressive, melodic, and emotional pleasure, we are proud to present our 
'It's Morning feat. Ange' Remix EP! Sergey's influences remain on point with this 
release as he gives 4 remixer's incredible sounds and melodies to remix.
Russian producer Sergey Alekseev returns to Nueva to provide yet another melodic 
dub mix masterpiece track, 'It's Morning'. this warm, upbeat beach-type vibe fits 
perfectly into the closing of summer and upcoming fall weather. For the 2nd track, 
the Wayward Brothers give a smooth and tight remix, featuring vocals from the 
angelic voice of Ange to glisten the track up.
Next up, Netherlands producer Talamanca gives an airy, atmospheric yet pounding 
interpretation that brings back memories of our glimmering pasts and endless nights 
on the dance floor. 4th on this emotional release is producer Andrew Benson 
(supported by the likes of Gareth Emery and with releases on Macarize, Proton, and 
Black Hole) with his remix that throws flying synth arpeggios, ethereal vocal 
arrangements, and glitches percussive elements all beautifully together. 
Last but not least, Deepshader (a.k.a. Biotones) from Moldova wraps the EP up with 
a techy, tight and bass-y version of Sergey's original track that is perfect for 
closing the dance floor at night.
Enjoy!