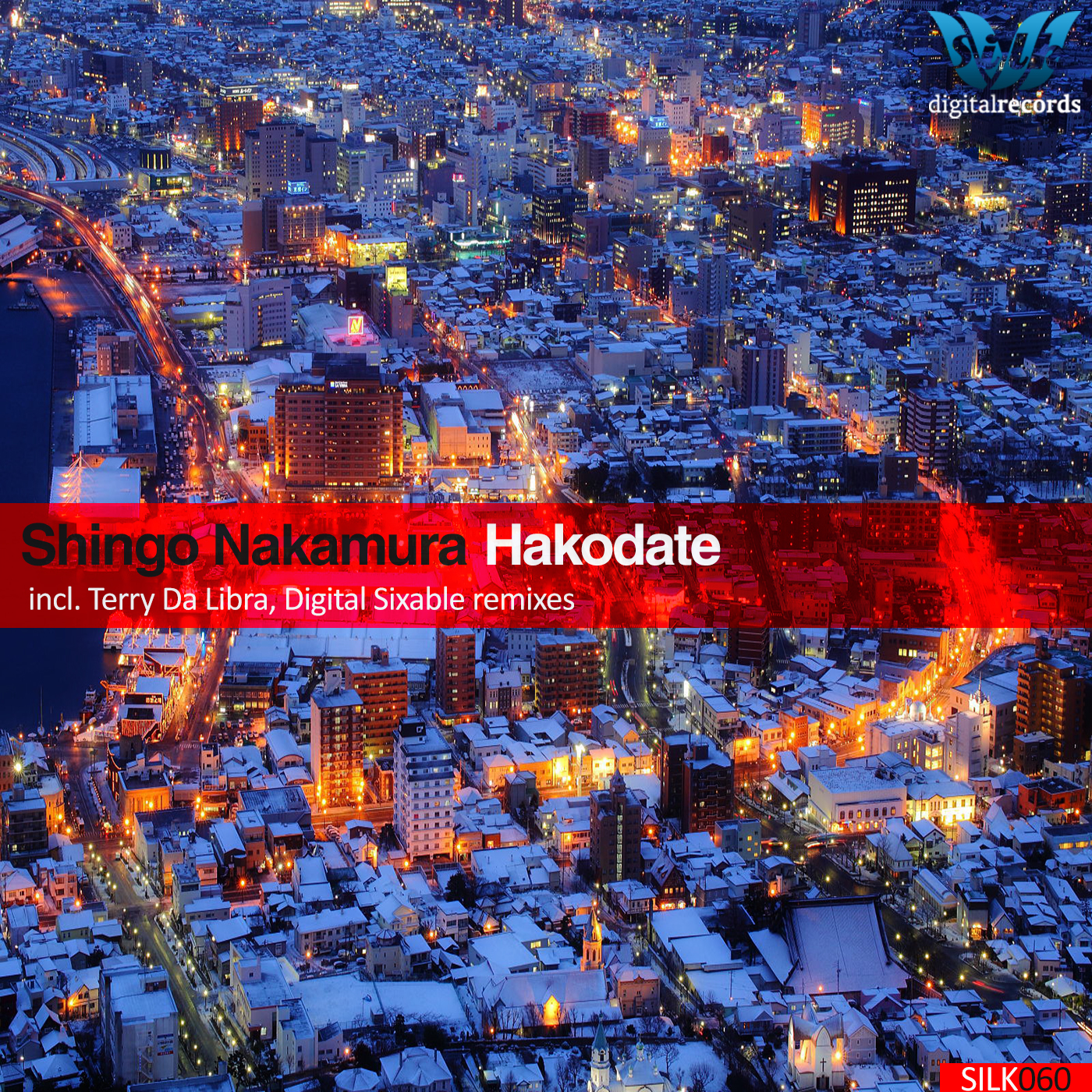 It is only fitting that Shingo Nakamura is the man behind Silk Digital's last release of 2012 — a year that featured his "Only Silk 01″ compilation, as well as many other outstanding new originals and remixes. Recently, he has been showcasing a more up-tempo sound on label affiliate Silk Royal (his remix of Dan & Sam's "Breaking The Illusion" was recently supported on radio by Andy Moor and Myon & Shane 54). This release, "Hakodate", features Shingo's "vintage" sound from his beloved "Sapporo" album, as well as two new peak-hour remixes by Digital Sixable and Terry Da Libra.
The title cut, "Hakodate", is a brilliant example of Shingo's tremendous gift for sophisticated, yet exceedingly catchy lead hooks. The jubilant lead chord progression in this one will be sure to stay with you long after putting down your headphones, as will the emotionally incisive piano lines that accompany it. American talent Digital Sixable, also known as Jake Benson, presents a tremendous new remix. His previous works on Silk Digital, remixes of Simon Sheppard's "Perfect Days" and Luiz B's "Hidden Beauty", were both gorgeous melodic house cuts, so we are especially excited to welcome him back. His version includes a groovy new rhythm, which is still squarely in the "progressive house" niche, but more dancefloor-friendly than the original. We also are presented with variations on many of the original themes, including the poignant lead chord progression. In addition, Digital Sixable has provided various new pads and side melodies, thereby enhancing the overall melodic soundscape.
The second original by Shingo is "Thousands of Sounds", which features a variety of atmospheric effects, reminiscent of a late night in the country. There is also, of course, a central chord-based lead progression, and a delicate piano, which guide the track into the break. In the outro of the tune, we are left with the gentle rumbling of distant thunder, the euphonious cry of a symphony of crickets, and, fittingly, the light, soothing echoes of Shingo's piano. The new remix here is by another veteran Silk star, Terry Da Libra. One of the most giftest modern artists of progressive trance, Terry does not disappoint with this inspired interpretation. An energetic and richly layered bass supports the low-end drive of the tune, while new arp lines and evocative pads fill out the rest of the mid-ragne. We also hear subtle traces of the emotive piano melodies from the original mix. In the main break, the bottom end completely drops out, and we are met by a truly euphoric soundscape, replete with lush pads soaring above a full-bodied sub bass.