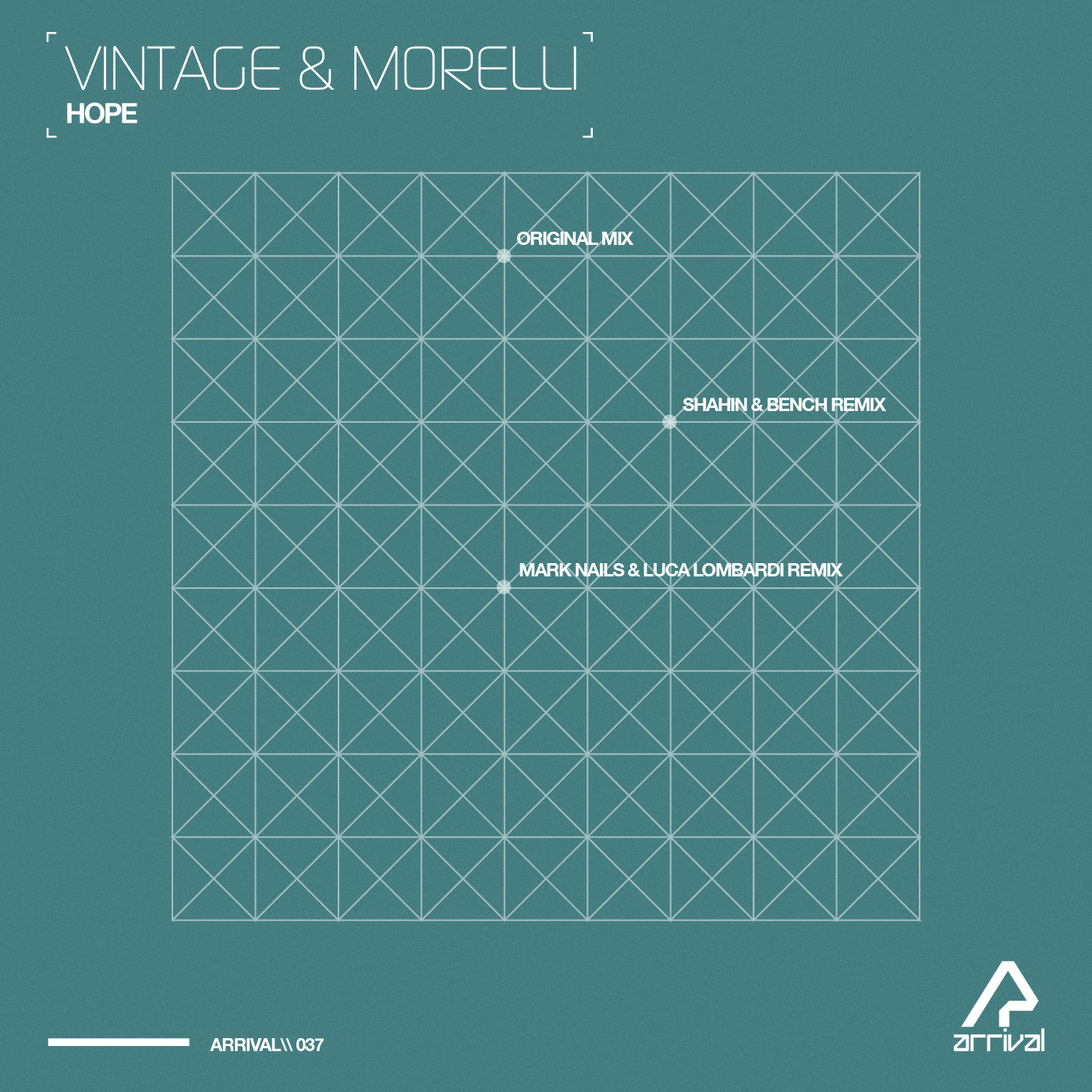 Serbian artist Vintage & Morelli, a new addition to Arrival's roster, is behind the imprint's 37th release. His offering here, "Hope", also has been remixed by two rising duos: Shahin & Bench and Mark Nails & Luca Lombardi. The original mix starts out with intriguing sound effects and a firm beat; soon, mesmerizing vocal stabs emerge, as well as a hard-hitting bassline. Prominent synth stabs arrive shortly after, and they go extremely well with the underlying piano line and the mystical vocal elements that continue to enrich the soundscape throughout the song.
Having recently appeared with a guest mix on Silk Royal Showcase, Shahin & Bench from the UK provide the first remix of "Hope". A smooth beat introduces this track, and the theme synth line as well as the vocal stems from the original mix emerge shortly thereafter. In the break, a piano melody emerges, as the theme riff slowly crescendoes in the background.
The duo from Rome, Mark Nails & Luca Lombardi, give their first contribution to Arrival with their take on "Hope". An enjoyable synth riff is introduced in the first minute, and other intriguing elements such as the frisky beat and other melodies are added shortly thereafter. The break features the piano melody from the original mix; soothing pad lines fade in slowly, and finally, the theme melody jumps back into the mix, accompanied by the tremendous bassline.